Featured Homes & Architects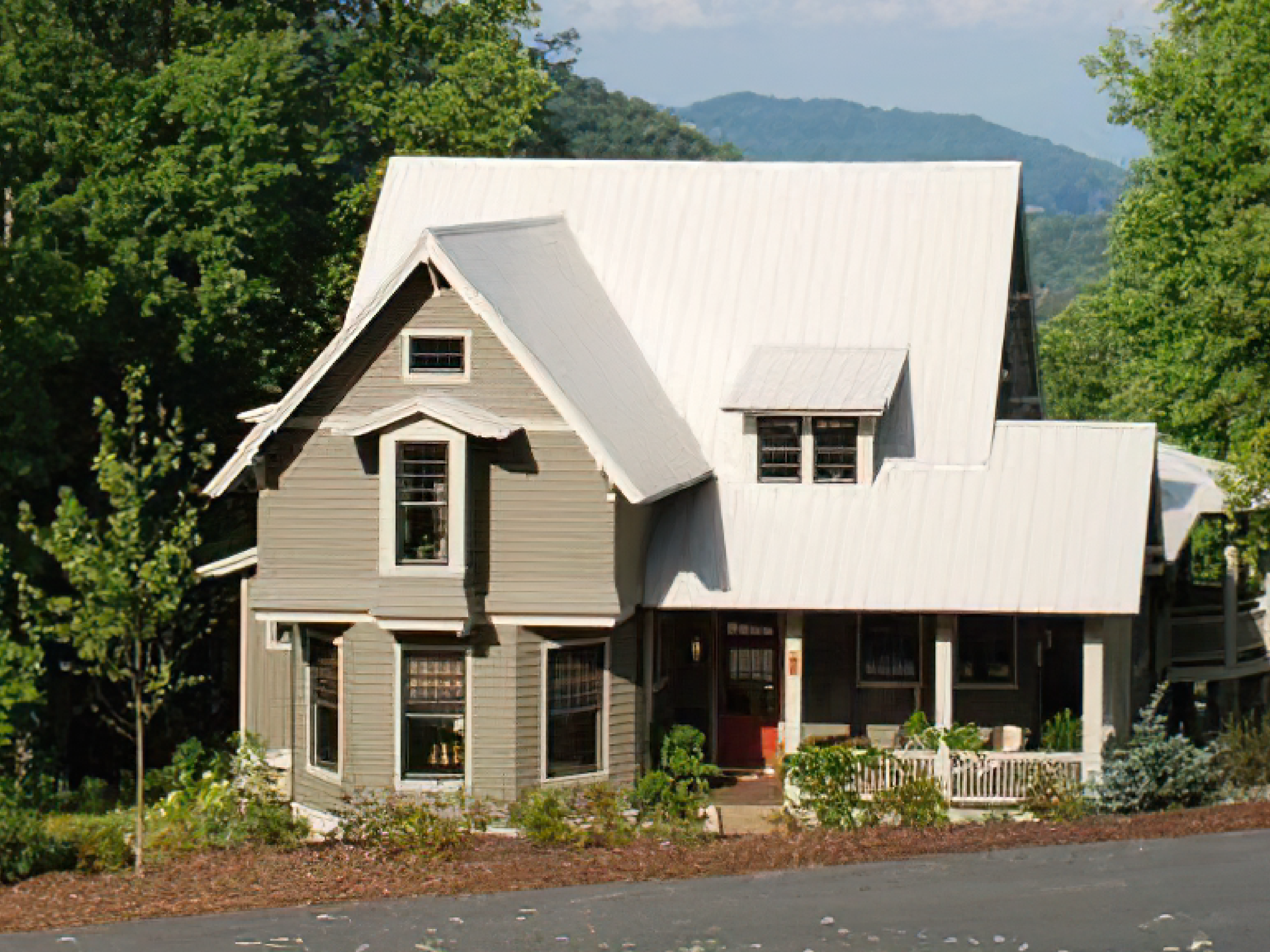 Southern Living Green Idea House | Davidson Gap
Designed by Allison-Ramsey Architects, Inc., of Asheville, this home was chosen by Southern Living Magazine as its featured 2008 Green Idea Home.
The home was awarded a gold LEED certification and had 6500 visitors post-construction, raising more than $12,000 for Asheville's Mission Children's Hospital.
Whisper Creek Cottage
This modular home, also designed by Allison Ramsey Architects, was delivered on trucks and finished on-site by Jade Mountain Builders. 
This charming 2009 Southern Living Giveaway home is 1543 sq. ft. and has 2 bedrooms and 2 1/2 baths. Sitting on Whisper Creek, this cozy home has mountain views and easy access to parks and trails.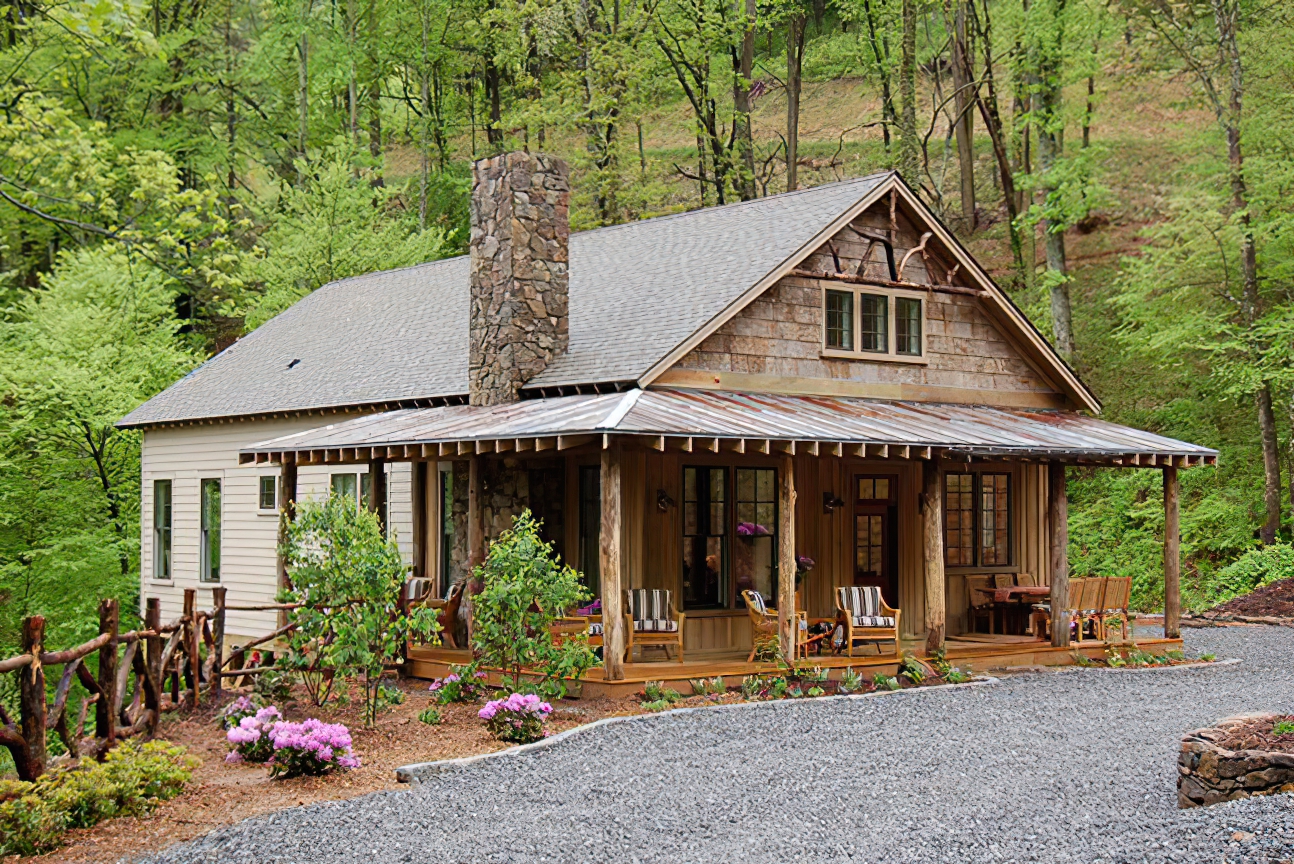 "The ease of planning and building a modular home is remarkable, not to mention the quality of the craftsmanship. As developers of a truly green community, we particularly appreciate how light the cottage is on the land. Instead of having construction traffic and disturbance for nine months, Whisper Creek Cottage took less than two months to build from site work through completion."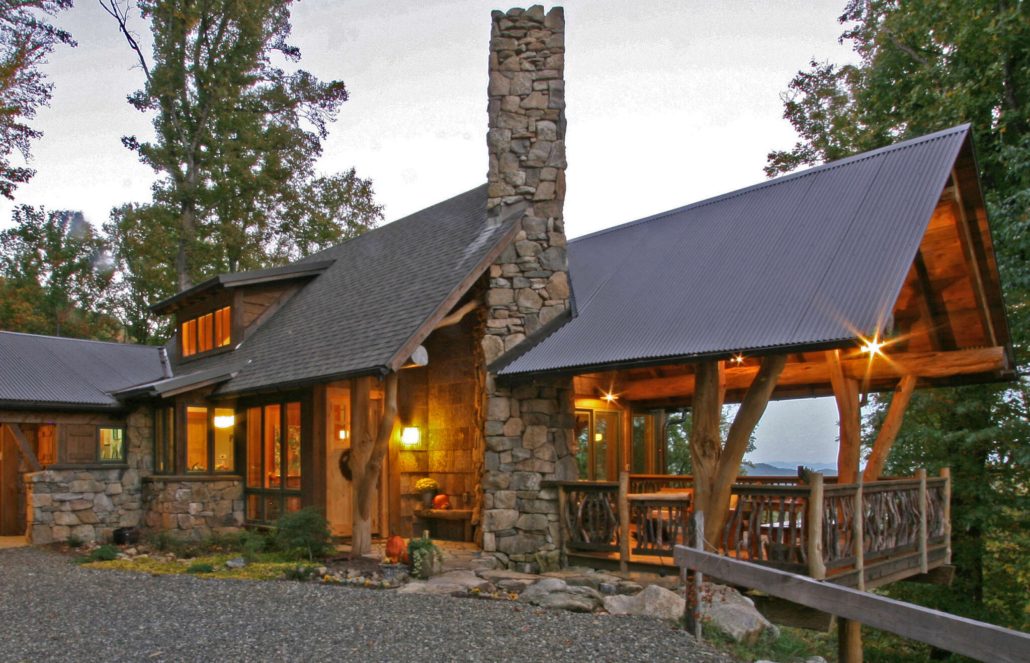 "Every tree taken off of the site went right back into the home. Most remarkably, our craftsmen dug out around the roots of an Oak tree (that originally stood in the middle of the house site) dropped it, peeled it, and then picked it up with a crane and placed it back where it originally stood as the main support for the home."
Poplar Ridge
At the heart of Poplar Ridge, is a Kentucky homestead structure that was built in the 1880's. The three-story home is approximately 2,600 square feet with 4 bedrooms and 4 ½ baths, including a separate guest suite on the ground floor. It features exposed hand-hewn logs, wide-plank oak floors, native stone, and handcrafted details. 
Listen to Old Settler's Creek and enjoy thirty-mile views of Mt. Mitchell from this charming mountain home. This perfect home design using heritage materials was first constructed in 2005 in West Virginia by Antiques Cabins and Barns and was awarded Best in Show by the WV Builder's Association.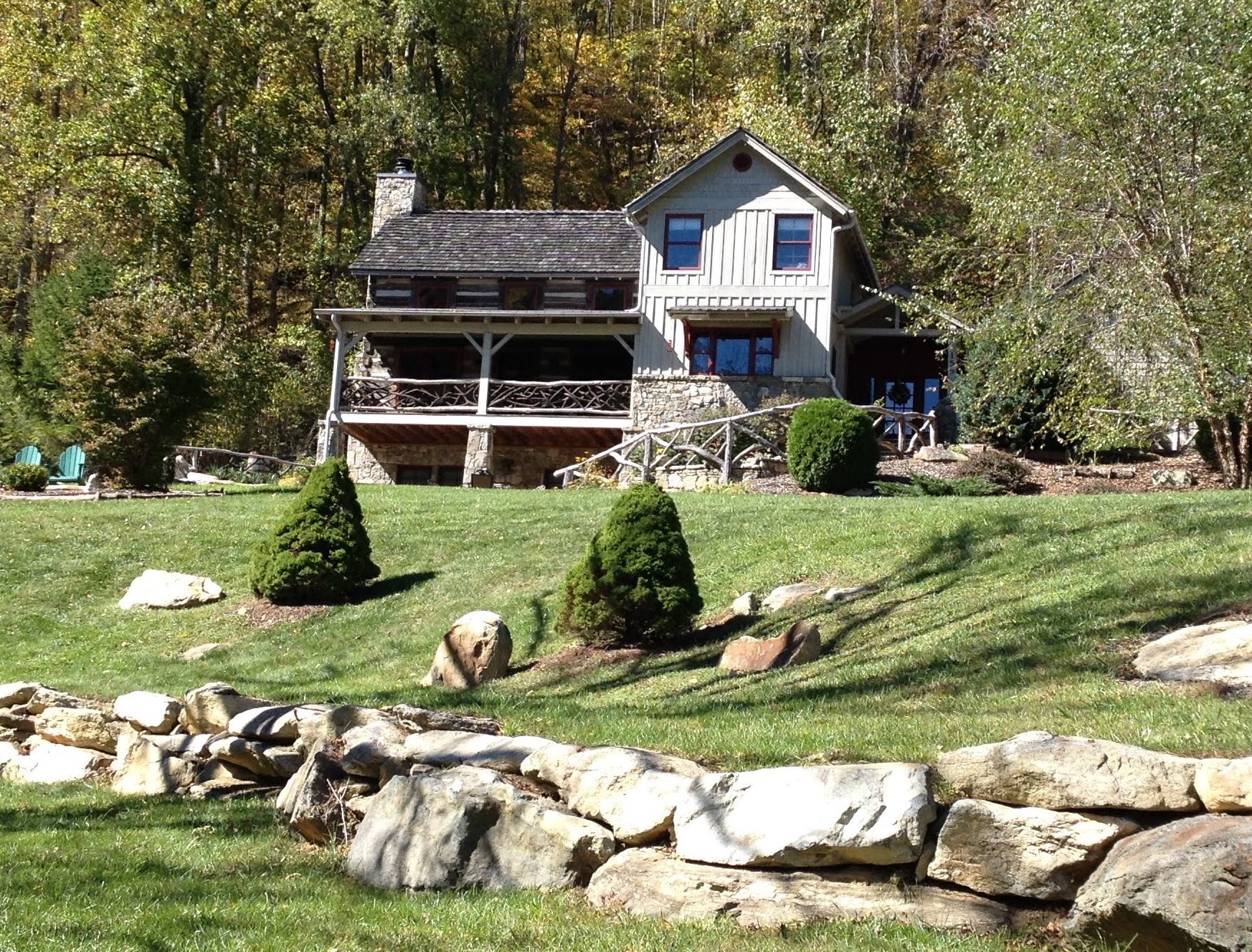 Poplar Ridge is a NC HealthyBuilt Home with a 5-Star "ENERGY STAR" rating. Poplar Ridge was purchased by Hank and LuAnn Adams, who as full-time residents are enjoying the joys of mountain living at Whisper Mountain.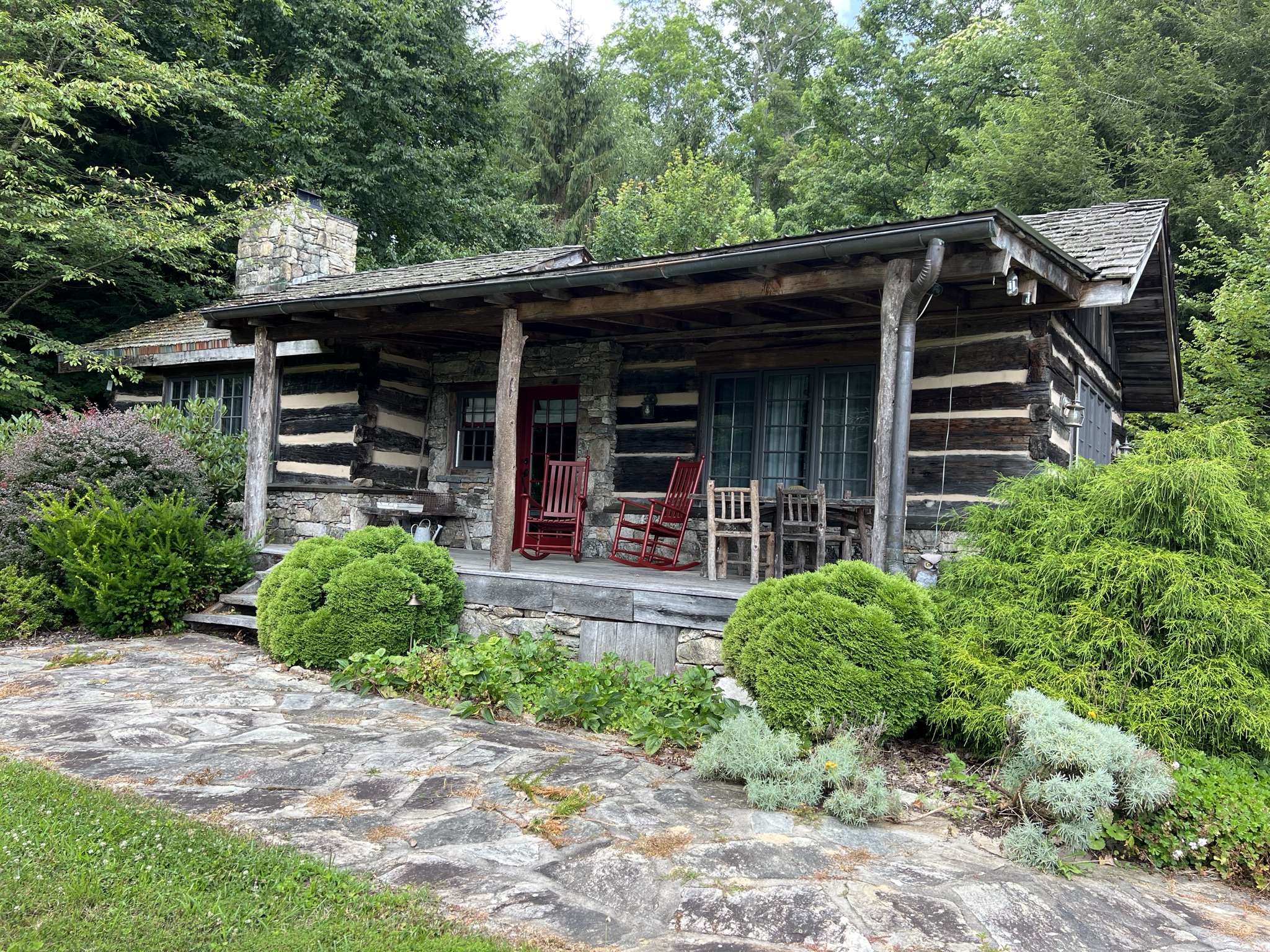 Historic Homestead Cabin
The first building that greets you when you enter Whisper Mountain is this historic homestead cabin, which sits on the bank of Whisper Creek. This hand-hewn log structure was moved to its present location decades ago and was originally part of the Little Sandy Methodist Church. The fully restored cabin has long-range mountain and valley views and is built with heritage wood harvested from an old barn at Whisper Mountain. 
The Homestead Cabin sits on 1 acre adjacent to Old Settler's Park and the Whisper Creek hiking trail. It is a charming example of adaptive re-use and restoration…one of the design themes employed in our overall design and construction philosophy. 
The Homestead Cabin has a full bedroom, a large bathroom with an antique claw foot tub, a new kitchen addition, and a very large great room for living and dining with vaulted and beamed ceilings. This charming and historic log home was purchased by Bob and Wanda Wertzberger of Atlanta, Georgia.