About the Developers of Whisper Mountain
Charlie and Troy Ball are the visionaries and serial entrepreneurs behind Whisper Mountain. Their dedication to the environment is reflected in the green building and conservationist practices you'll find here on Whisper Mountain.
More than half of the development's 450 acres have been permanently preserved as green space. Charlie and Troy have actively supported the work of Southern Appalachian Highlands Conservancy, The Conservation Trust of North Carolina, and Southeast Regional Land Conservancy. 
Together with their friends and family, Charlie and Troy have permanently protected over 1,100 acres of the Southern Highlands since 2008. 
Charlie has been personally involved in the design of all aspects of Whisper Mountain including Sky Valley Lodge and he continues to contribute his expertise to this unique project.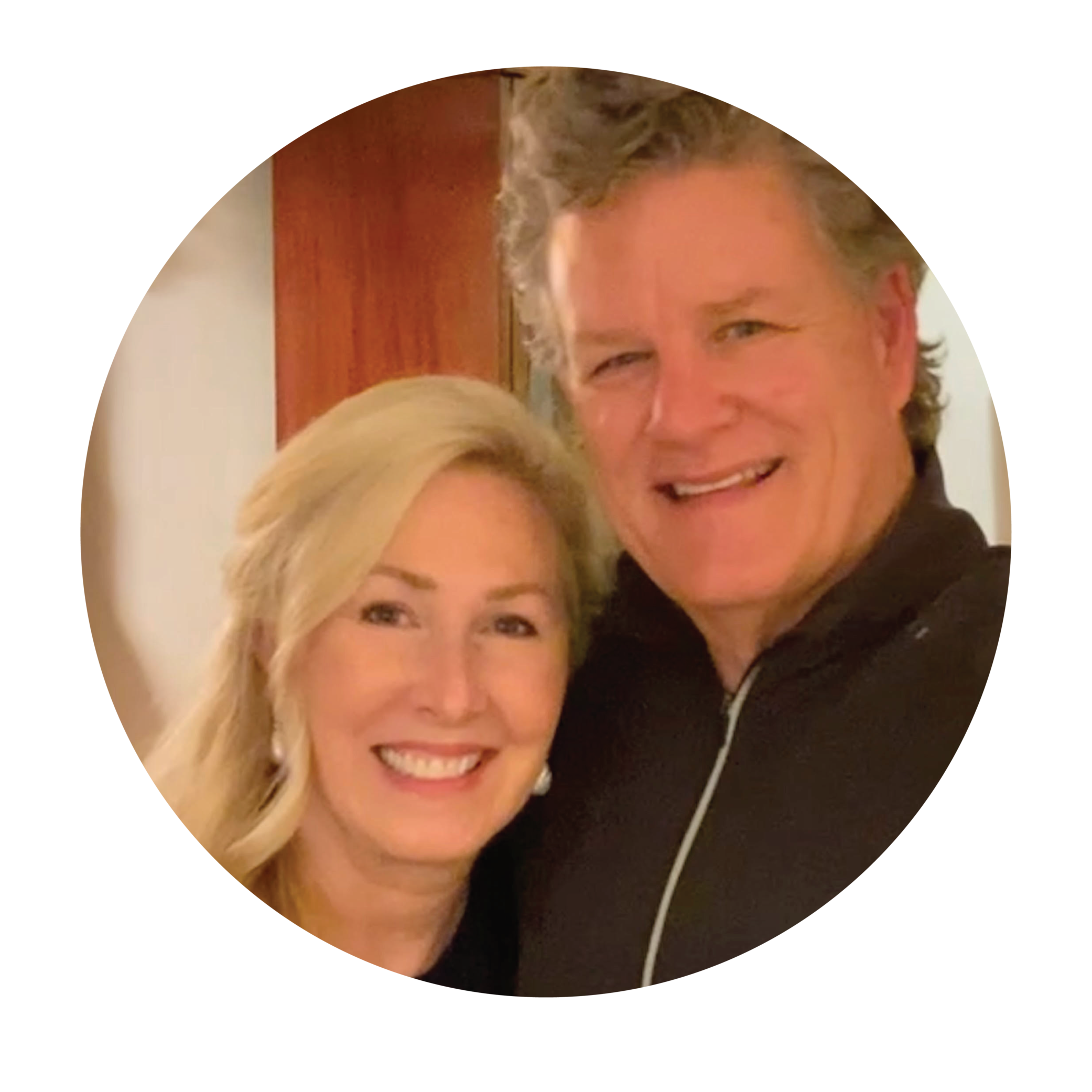 THE PEOPLE-
FOCUSED ON NATURE
AND FAMILY
"Guided by our philosophy we seek to enhance the singular characteristics of each property, each of which is unique as a fingerprint."
Charlie Ball has over 40 years of residential, retail, and commercial development experience. He worked for Trammell Crow Company and Dell Technologies in Austin, Texas, and has been active in redevelopment work since he and his wife Troy and their family moved to Asheville in 2004. 
In 2022, Charlie was the recipient of the Venture Asheville Vanguard Award in recognition of his vision to establish a 40,000-square-foot building as the home of entrepreneurship in Asheville.
Charlie presently serves on the Boards of Hatch AVL Foundation, Full Sail University, and Rocky Mountain College of Arts & Design. He previously served on the Nature Conservancy of Montana Board.
Troy has been a licensed real estate agent and broker in Texas since 1987, working primarily in residential and estate product markets. Troy served on the Nature Conservancy Advisory Board during her time in Austin. 
In 2010, Troy founded Asheville Distilling Company, making fine American Whiskey. She is also the founder of Braini, a company producing all-natural supplements that support brain health and cognitive performance. Founded in 2017, Braini is the first brain supplement to be awarded a patent. The company has published successful clinical trials that prove the benefits of the Braini formulation. 
Troy is a lifetime equestrian with multiple national championships and has served on the Boards of AB Tech Community College and the Governors Western Executive Residence locally.
Working together Charlie and Troy: 
Cofounded

Hatch AVL Foundation

, which is now the largest startup and innovation hub for entrepreneurs in Western North Carolina. 

Developed low-density residential properties in their former Austin area, incorporating conservation easements into their designs.

Helped found The Johnson Center for Child Health and Development in Austin, dedicated to the recovery of children with developmental disorders where they served as executive board members.
Helped their son Marshall, who is non-verbal and in a wheelchair, publish two inspirational books for which he was recognized on Oprah and CNN, and in People magazine. Marshall's first book,

Kiss of God: The Wisdom of a Silent Child

, was a bestseller.

Marshall was inducted into the Kid's Hall of Fame in 2005. 
Charlie and Troy have three sons. They live in Asheville with their two special needs sons, Marshall and Colton.
They enjoy the opportunity to get away to Whisper Mountain whenever their busy schedules allow.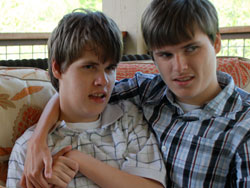 Coulton (left) & Marshall (right)