Southern Living Green Idea House | Davidson Gap 
The home was designed by Allison-Ramsey Architects, Inc., of Asheville, and chosen by Southern Living Magazine as its featured 2008 Green Idea Home. The home was the first of its kind to adhere to a green agenda in all aspects of construction. Some of the home's eco-friendly features include solar panels and a rainwater catchment system.
This "green" Idea House achieved a gold LEED certification, and had 6500 visitors post-construction, raising more than $12,000 for Asheville's Mission Children's Hospital. 
The home has two main levels with the master bedroom on the first floor, two bedrooms with full baths on the second floor, and a third-floor loft, in addition to the living, dining, kitchen, and porch on the first floor.  The open kitchen/living/dining areas take full advantage of the views from Whisper Mountain. This home occupies 3,200 sq. ft. and has 3 bedrooms and 3.5 bathrooms, comfortably sleeping 12 people.
The plan and construction of this home artfully demonstrate that green homes can be magically inviting places to live. While this house is designed to be green, the architects did not sacrifice the traditional and timeless look and feel of this house.
Designed as a mountain family retreat, this home is now available as a rental property through Yonder Luxury Vacation Rentals.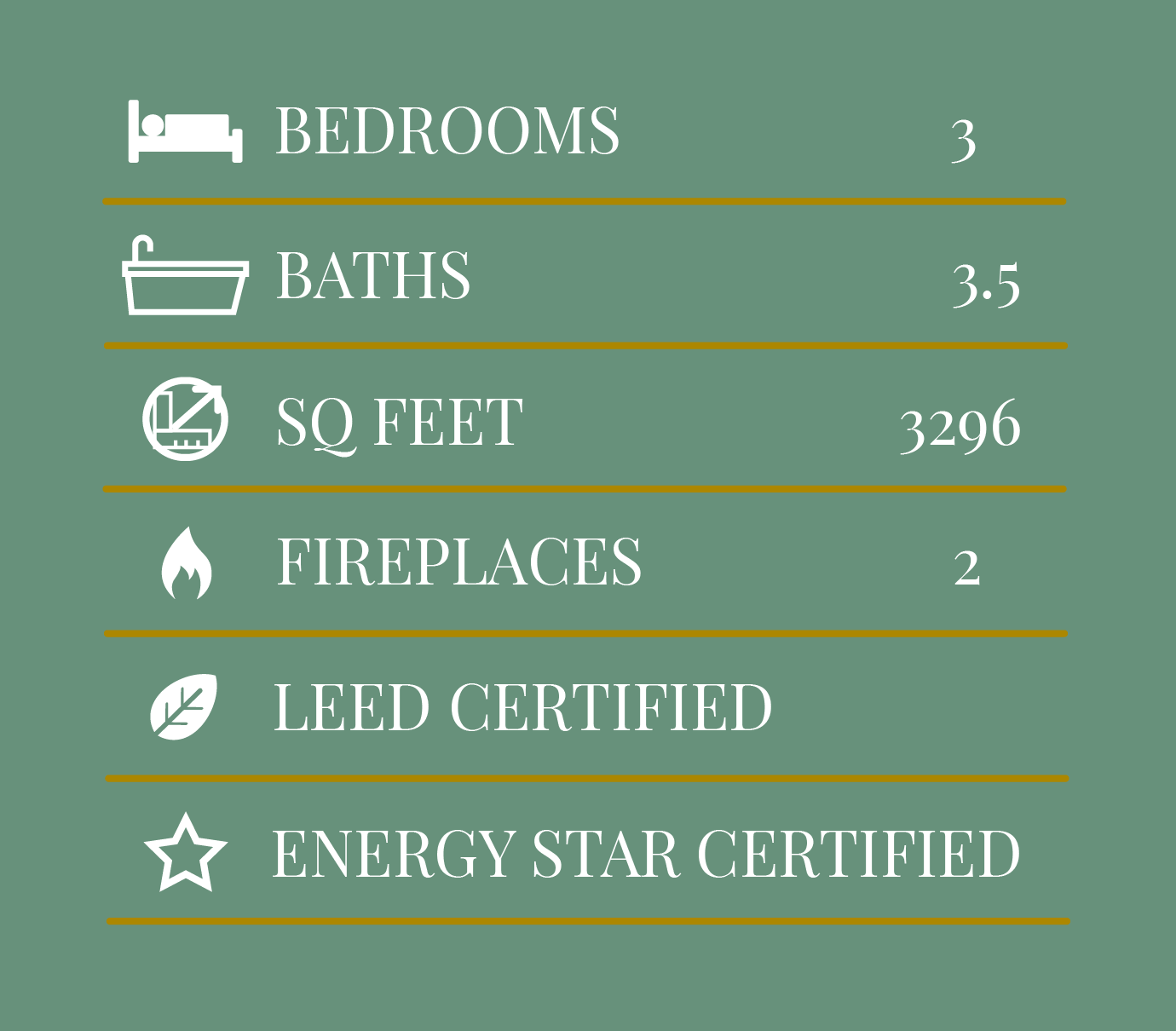 Experience Life at Whisper Mountain