Hand-picked to showcase Southern Living lifestyle, Whisper Mountain breathes renewed spirit into the Asheville real estate market.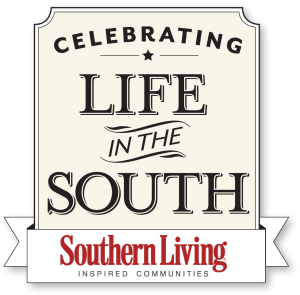 Asheville, NC – With the housing market bouncing back and much of the activity based in the South,* Southern Living announces the launch of Southern Living Inspired Communities, a unique collection of residential developments featuring seven founding members across five Southern states (Florida, Georgia, North Carolina, South Carolina and Tennessee) that exemplify the Southern Living lifestyle.
Southern Living Inspired Communities editors hand-picked neighborhoods marked by charm, taste, and Southern spirit that embody a distinctive pride of place. Whisper Mountain embraces the natural beauty of the Southern landscape, displays the best of Southern Living inspired architecture, and hosts an environments that fosters communal gatherings.
"Whisper Mountain is a magical place. The craftsmanship and preservation of the rich mountain history creates a unique setting to call home," said Owner Charlie Ball. "The community is home to the 2008 Southern Living Idea House and 2009 Southern Living Giveaway House and are honored to have been chosen to be part of Southern Living Inspired Communties."
Homes and homesites are available for purchase within the gated development, located 17 miles northwest of Asheville. This forward thinking community offers a place where humanity and nature thrive in delicate symmetry, and upholds the standard of smart living choices
Additional members of  the Southern Living Inspired Communities include:
Old Town (Columbus, GA):  A New Neighborhood that Honors the Past.  This charming Southern town is a shining example of New Urbanism where day-to-day activities are all walkable.
Habersham (Beaufort, SC): Waterfront Living in the Lowcountry. Awarded the "Best Neighborhood Design in America" by the National Association of Home Builders, this coastal town was designed by Duany Plater-Zyberk and Company, champion of New Urbanism.
Cloudland Station (Chattanooga, TN): A Cottage Town Offering Time for Simple Things.  Homes are designed with cottage scale architecture on rich open space.
Currahee Club on Lake Hartwell (Toccoa, GA): Lake Mountain Living at its Best.  Set in the North Georgia Mountains, home styles allow for spacious floor plans and outdoor space, where residents can explore hiking and biking trails and waterfalls.
Bluffs of Southwood (Tallahassee, FL): In-Town Cottage Homes Tailored for Easy Living
Windsor Terrace (Tallahassee, FL):  This community, along with Bluffs of Southwood, is modeled after Lowcountry Southern Vernacular architecture. Gas lanterns flank front porches that overlook common green spaces and a vast canopy of century-old live oaks.
Whisper Mountain (Asheville, NC): Healthy Mountain Living Surrounded by Nature.  In the heart of Western North Carolina, this town is surrounded by nature and culture.
For more information about Southern Living Inspired Communities, go to: www.southernlivinginspiredcommunities.com
About Whisper Mountain:
Whisper Mountain, located 17 miles northwest of Asheville, NC, is dedicated to environmental integrity. Discover hundreds of acres of natural amenities, from spring fed creeks to pristine valleys. Homesites, starting at $109,000, soar at elevations of up to 3800 ft. Adherence to a green agenda in all aspects of planning will encourage a higher quality of life for both humanity and our natural surroundings.
Home of the 2008 Southern Living Idea House
Home of the 2009 Southern Living Dream Home Giveaway
*  Housing starts were up 28% in 2012 YOY and 28% Jan-May 2013 YOY. Over half (54%) of housing starts from Jan-May 2013 were based in the South. New Home sales were up 20% in 2012 YOY and 29% from Jan-May 2013 YOY. Over half (52%) of new home sales were based in the South from Jan-May 2013.
*  

Sources:

 U.S. Census Bureau, U.S. Dept. of Housing and Urban Development and U.S. Dept. of Commerce